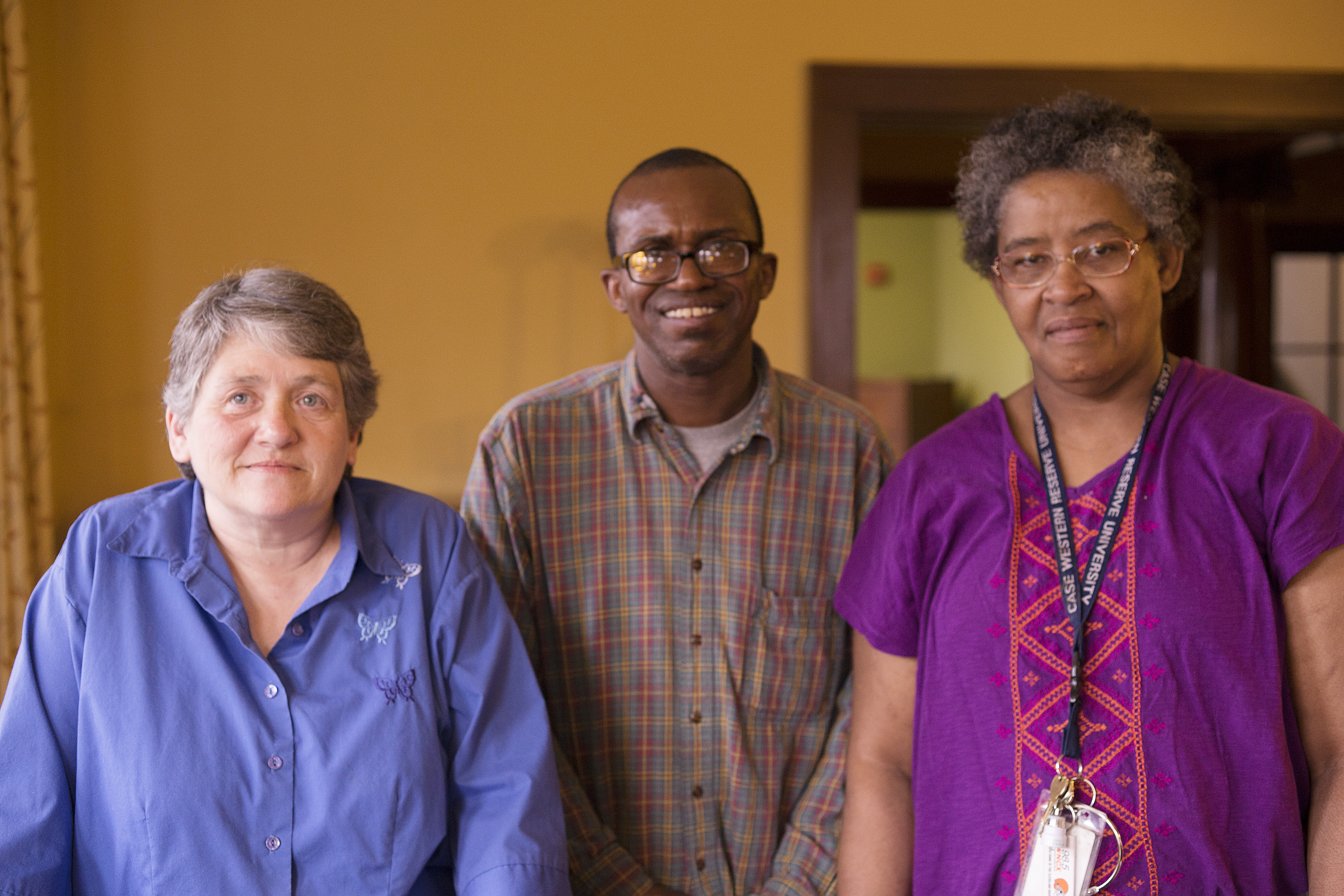 Cogswell Hall, like many housing agencies, enjoys having residents of multiple races and cultures. We can thank activists like the Rev. Dr. Martin Luther King Jr. for this. They proclaimed an interracial vision. And they didn't stop there. They took strong, public actions to confront racism -- in housing and wherever they found injustice and inequality.
So, for the holiday, with Inauguration Day approaching and a new march on Washington about to step off, let's remember Dr. King's activist side.
For every stirring appeal Dr. King made for racial harmony and understanding, he also offered a clear call to the nonviolent fight against injustice. In his "I Have a Dream" speech, for example, he included the beautiful vision that "little black boys and black girls" would someday join hands with "little white boys and white girls as sisters and brothers." In the same sentence he also imagined this would happen "down in Alabama, with its vicious racists, with its governor having his lips dripping with the words of interposition and nullification." One great way to honor Dr. King this holiday weekend would be to read the entire speech without skipping over the tough parts (http://bit.ly/MLKIHadADream).
Also, as thousands of citizens prepare right now for a Jan. 21 Women's March on Washington (www.womensmarch.com), let's remember that a similar rally was the setting for that most famous speech of Dr. King, given at the Lincoln Memorial. It was but one of hundreds of speeches, sermons, books, articles and interviews he wrote and gave in his all-too-short life. Five years after "I Have a Dream," at the time of his assassination, he was organizing another march -- a huge, multiracial "Poor People's Campaign." "There is nothing new about poverty," he said at Washington's National Cathedral just days before his death. "What is new is that we now have the techniques and resources to get rid of poverty. The real question is whether we have the will." He continued:
In a few weeks some of us are coming to Washington to see if the will is still alive... We are going to bring the tired, the poor, the huddled masses ... Those who have known long years of hurt and neglect. ... Those who have come to feel that life is a long and desolate corridor with no exit signs ... Children and adults and old people; people who have never seen a doctor or dentist in their lives.
We are not coming to engage in any histrionic gesture. We are not coming to tear up Washington. We are coming to demand that the government address itself to the problem of poverty ...
We do it this way because it is our experience that the nation doesn't move around questions of genuine equality for the poor and for black people until it is confronted massively, dramatically in terms of direct action.
Dr. King's sensibilities were international, interracial and interfaith. But he was also from a particular American Christian religious tradition. Paraphrasing the Gospel According to Matthew in his National Cathedral sermon, he said:
Ultimately a great nation is a compassionate nation. America has not met its obligations and its responsibilities to the poor.
One day we will have to stand before the God of history and we will talk in terms of things we've done. Yes, we will be able to say we built gargantuan bridges to span the seas, we built gigantic buildings to kiss the skies. Yes, we made our submarines to penetrate oceanic depths. We brought into being many other things with our scientific and technological power.
It seems that I can hear the God of history saying, "That was not enough! But I was hungry and ye fed me not. I was naked and ye clothed me not. I was devoid of a decent sanitary house to live in, and ye provided no shelter for me ... If ye do it unto the least of these, my brethren, you do it unto me."
This month we will honor Dr. King. A new administration will take office. Citizens will march on the nation's capital.
Let anyone with ears listen.