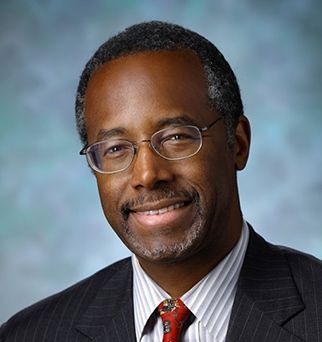 Far from making poor people dependent, Federal housing funds help give them stability – and, in many cases, the ability to work. That is the message from Cleveland's Cogswell Hall to Dr. Ben Carson, the nominee for Secretary of Housing and Urban Development.
In a Jan. 25 letter, Cogswell Hall President William Culbertson and Executive Director Diana Cyganovich said they "vigorously disagree" with Carson's past statements that government programs create dependency. They invited the incoming Secretary to visit Cogswell Hall, which houses and supports 41 low-income adults with physical, mental and developmental disabilities. They offered to show him "the critical (and in some cases life-saving) role that government programs play in providing stable, affordable housing … for many of society's most vulnerable people, thus strengthening communities and our nation." (Read the letter here: http://bit.ly/CarsonLetter.)
The Cogswell Hall leaders named several residents who work at paid or volunteer jobs that fit their abilities. The residents can afford good housing because HUD and other government funds are reliable ingredients in a "healthy mix" of support the agency receives from many sources, Culbertson and Cyganovich said.
Carson, nominated by President Donald Trump, was confirmed Jan. 24 by the U.S. Senate Banking Committee. A vote of the full Senate is needed to make his appointment official.