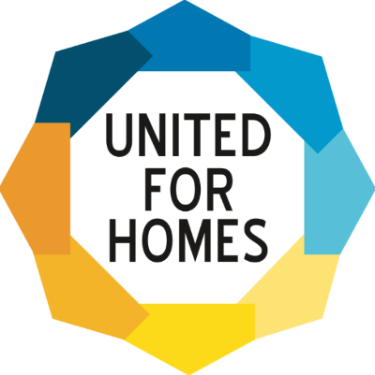 Federal funding for permanent affordable housing is in danger and it is time to urge your elected representatives to reject severe budget cuts proposed by President Trump. That was the message from Executive Director Diana Cyganovich in a March 29 email to Cogswell Hall Board members. She wants to spread the word to everyone who supports Cogswell's work.
All over the country, providers of housing for the homeless and the "housing insecure" are expressing similar concerns. "Members of Congress are circulating 'Dear Colleague' sign-on letters in support of HUD and USDA Rural Housing," says a message from the National Low Income Housing Coalition (http://nlihc.org/), based in Washington, D.C. "Advocates should contact their members of Congress and ask that they sign onto these letters to show their support for HUD and USDA affordable housing programs." Click here http://bit.ly/nlihcaction for ways to take action now.
"We know from our experience that these programs work," says Enterprise Community Partners (http://www.enterprisecommunity.org/), which creates and advocates affordable homes and has been instrumental in supporting Cogswell Hall. "If enacted, these cuts would be devastating to our work and that of our partners – and the families and communities we serve nationwide." Read Enterprise's call to action on Trump's "skinny budget" here http://bit.ly/SkinnyBudget.
At Cogswell Hall, Cyganovich listed how federal Housing and Urban Development programs matter: "We receive $102,174 each year from the HUD McKinney Vento Homeless Assistance Grant. Our renovation and expansion were funded in part with HOME dollars. We have five units with project-based rental assistance under Housing for Urban Populations. Over the past decade or so, the funding for these programs and for Housing Choice Vouchers has either been reduced or has stagnated, even with increasing need." She noted the past decade's downtrend in HUD's budget: 2008, $49 billion; 2010, $59 billion; 2012, $47 billion; 2014, $35 billion, 2016, $25 billion.
"Every time the HUD budget keeps the funding for these programs the same, or reduces it, more people lose their affordable housing," Cyganovich said. "As rents increase, with less or flat funding, fewer people receive assistance."