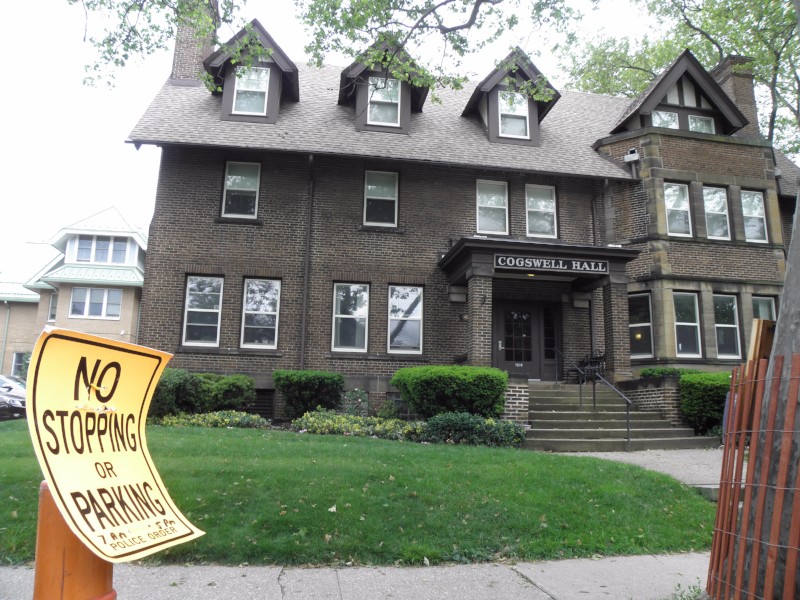 Contractors working for the utility company Dominion started boring under Franklin Boulevard's north sidewalk Friday morning, May 26. This, along with prep work being done to avoid other utility lines, means there is no parking along parts of Franklin, including, right now, in front of Cogswell Hall. If you're a visitor who usually parks on the street, please allow extra time to find a spot on a side street or farther east on Franklin and walk a few blocks in case our small parking lot is full.
Residents have been preparing for this work for weeks, as noted in our earlier article on efforts to protect Franklin Boulevard's tree-lined beauty: http://bit.ly/TreeProtectors. Boring began on side streets in the West 70s in April and May.
Also disrupting life a bit for neighbors has been Dominion's painstaking work to locate -- and thus avoid hitting -- various utility lines, especially sewer lines. This requires getting onto residential property and even asking for access to basements, where locating equipment can be run out through pipes so that markers and paint can be applied above ground.
See a gallery of photos with detailed descriptions here: http://cogswellhall.org/news-media/blog.html.