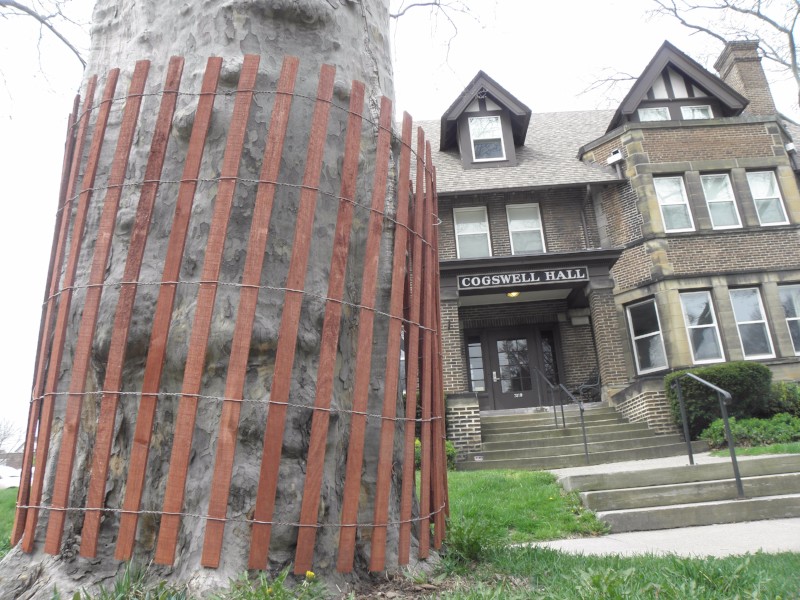 Sunday Plain Dealer columnist Michael K. McIntyre today described our Franklin Boulevard neighbors, including Cogswell Hall Executive Director Diana Cyganovich, as models of how to get organized and protect the city's shrinking tree population.
"Planting is a great idea," McIntyre wrote in his column on the front of the June 4 Metro section. "But it's just as important to save the trees we already have. You can't do that by tree hugging. ... A hug is a nice gesture, but it won't save a tree. Residents of Franklin Boulevard on the city's West Side just showed us a better way."
He described the neighbors' outreach to city officials and the utility Dominion long before the start of gas line work, which might have damaged tree roots. "Turns out you don't always have to fight City Hall or demonize the big utility. Research. Plan. Organize. And reason. Sometimes it works. It did on Franklin."
Read the McIntyre's column here: http://s.cleveland.com/AidpERD. See pictures and read Cogswell Hall articles on the tree protectors and gas line work at http://bit.ly/TreeProtectors and http://bit.ly/gaslinework0517.