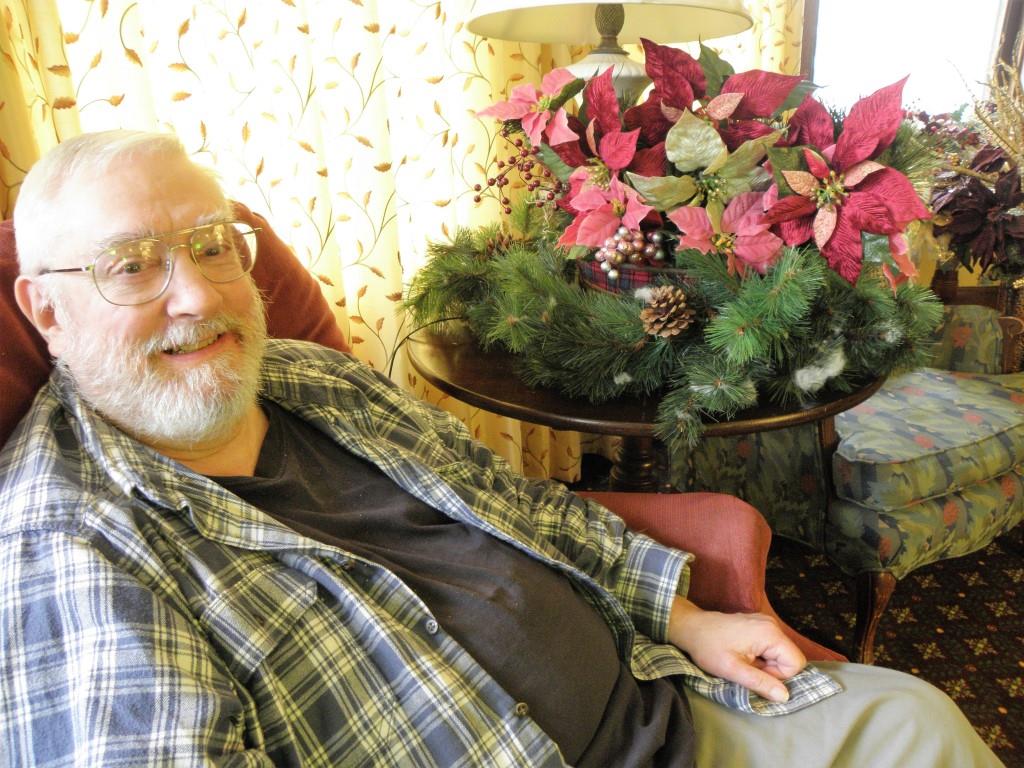 Growing up in Cleveland's Old Brooklyn neighborhood in the 1950s and '60s, Emil Pikula loved fireworks. He figured out how to make "M-80's" with chemicals he bought. He shot them off with friends. It was a source of acceptance for an anxious kid who otherwise had a hard time fitting in.
Emil (it's pronounced "AY-mul") loved his parents and understood their radical politics, but their outspokenness in a conservative neighborhood added to his shunning. And there was a lot of alcohol at home. Though not seemingly addictive to others in his family, drinking became a problem for Emil in adolescence. There was tragedy, too. A girlfriend, whom he had met while hanging out with hippies in Cleveland Heights, died of suicide after a period of taking lots of psychedelics. This was hard on Emil, who himself had added psychedelics to the alcohol for a time. He sought help.
Psychiatrists prescribed medications – for a form of schizophrenia, Emil believes, and for chronic anxiety. He struggled for years to stay on the changing meds and off alcohol. On the night before Halloween, 1993, during a sober stretch, he was minding his dad's machine shop in the Duck Island neighborhood when drive-by gunmen shot up the building and his car. Terrified into drinking a couple beers, he called an Alcoholics Anonymous sponsor and got sober for good.
But things were still hard. His mother died suddenly a few years later. Emil cared for his dad at home until he died of cancer, at 96, in 2006. The next years were no less anxious. Emil, now in his 50's, had a hard time keeping the house up. His dad's old associate was suing for the place. Emil felt close to eviction.
At a free neighborhood meal one night, he heard someone mention Cogswell Hall. He walked five miles to get here the next day. After months on the waiting list, he moved in in March 2012. Now he had help in coping with the next tragedy, the death of another girlfriend. "I feel more stable now than I ever have – more comfortable, less worried," says Emil, 65. "When I lived by myself, there was constantly something to fear. I don't have that here. I have stability and a sense of calm." He credits affordable rent, a clean, secure environment and Supportive Services staff members such as Diane Kragt and Sharon Parries, who help him manage anxiety. He uses outside resources, too, such as Connections, a behavioral health agency, and AA.
At Cogswell, everyone knows that everyone else faces some kind of struggle. For Emil, it's not so hard to fit in.
- - - - -
NOTE: Emil was a bit, well, anxious about sharing his story publicly. After some thought, he decided to do so to urge support of Cogswell Hall. "I have a great deal of gratitude for Cogswell Hall," he said. "I don't know what I would have done without this place." He is featured in our 2017 year-end appeal, reaching mailboxes in November. Your donations provide Emil and 40 other low-income adults with high-quality, affordable housing, case management, crisis intervention and a community of support, whatever their mental, physical or developmental challenges. To make a gift online or learn about other ways to donate, please click the "Donate" ribbon at the top of this web page, or click here: http://bit.ly/CogsDonate.