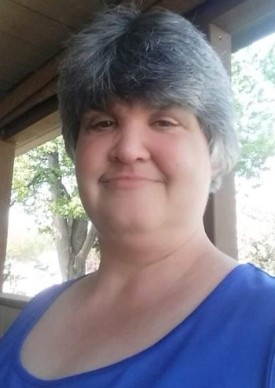 Cogswell Hall welcomed Kelly Kostandaras as Supportive Services Coordinator on Feb. 5. With a master's degree in psychology and ample experience as a case manager, Kelly has built a career serving people facing disabilities and emotional challenges.
Working with Program Manager Diane Kragt, Kelly coordinates a variety of services for our residents. She joins a supportive services staff that has at least one person on site most of each day and evening. They provide crisis intervention, emotional support, advocacy and service linkages. They work in collaboration with community-based support systems to ensure that residents receive the social services needed to remain stable in housing and improve their lives.
Kelly's background is sure to be an asset. In her previous work with The Centers, a large Greater Cleveland agency, Kelly was known as a "go-to resource person" among colleagues. She has an extensive knowledge of Northeast Ohio organizations and resources that benefit the people we serve at Cogswell Hall.
The opportunities for client interaction and providing direct services in a personal setting drew Kelly to Cogswell Hall. A typical day here involves meeting with residents, monitoring their progress and updating their Individualized Services Plans. Kelly is also excited about an assignment to create a streamlined electronic system for recording residents' progress on their goals.
When not at work, Kelly likes spending time with her husband, children and granddaughters. For relaxation, she is a huge fan of the TV show Big Bang Theory. You may even see her car parked on Franklin Blvd. It's hard to miss with the BAZINGA license plate!
Energetic and passionate, Kelly joins the Cogswell Family ready to provide meaningful support to our residents. Welcome aboard, Kelly!