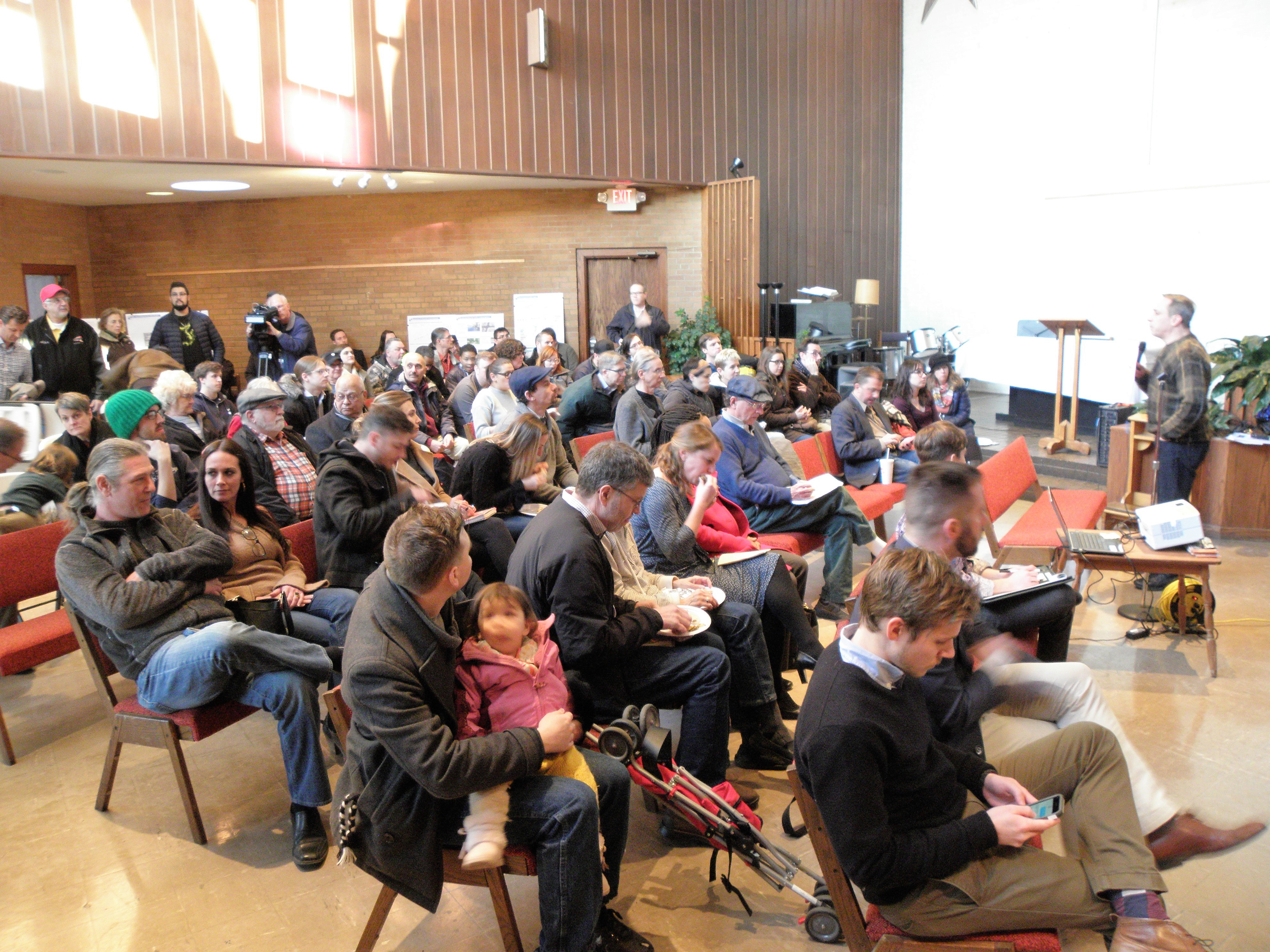 Roundabouts, raised crosswalks, curb extensions and traffic diverters are among changes that could calm traffic on Franklin Boulevard, government officials told some 100 citizens at a public meeting March 6. City Council members Matt Zone and Kerry McCormack introduced the meeting, held at St. Paul's Community Church, United Church of Christ. Andrew Stahlke of the Northeast Ohio Areawide Coordinating Agency gave the main presentation. Zone moderated an open discussion.
Traffic speeds on Franklin between West 25th to West 85th streets create a "hostile environment" to pedestrians, bicyclists and motorists alike, Zone said. NOACA has been studying solutions since 2017 and presented several possibilities at the meeting, including some that would actually reduce the number of traffic lights.
A local committee of stakeholders will meet in April to review public comment received via surveys and meetings. NOACA expects to make recommendations for public review around June 2018.
You can review the options and make comments here: www.noaca.org/franklinboulevardstudy. A March 2 article from The Plain Dealer/Cleveland.com, describing crash troubles on Franklin and NOACA's study, is here: http://www.cleveland.com/architecture/index.ssf/2018/03/noaca_ready_to_share_traffic-c.html.