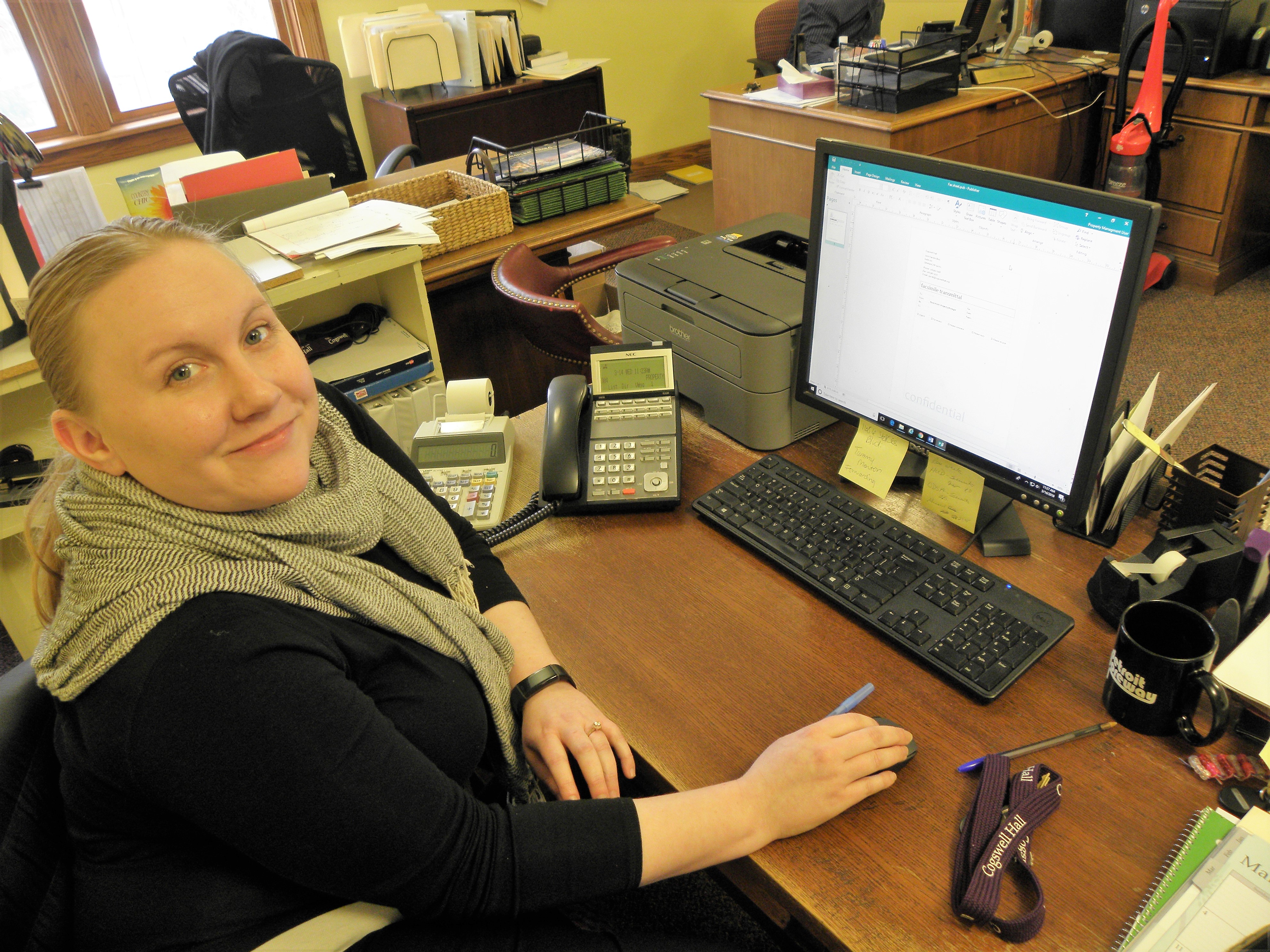 For-profit, market-rate housing was where Paula Pratt had her first jobs in property management. She learned it all well: leasing, marketing, lease administration, court proceedings, money handling. But "it was a struggle for me," Paula says. "If residents had trouble with their rent, you were expected to give them a three-day notice and then get them into court in six days." It was business -- and not mainly the business of supporting tenants.
It's different at Cogswell Hall, where Paula joint the staff as property manager Feb. 12.
"The support we offer is second to none," Paula said. "There is an understanding that we don't just kick people out. The ability to have a permanent placement in housing is huge. If someone is unstable in housing, they can't focus on other things that are higher up in the hierarchy of needs."
Paula has seen many kinds of housing in many regions, and has managed properties ranging in size from 130 to 312 apartments. She grew up in rural Central Square, N.Y., 20 minutes north of Syracuse, graduated from high school at age 16 and moved to Seattle for three years. There she worked in sales and in early childhood education and took some community college classes. Moving to Wooster, Ohio, she landed that first property-management job when a position unexpectedly opened up in the building she and her young family were moving into. Her past retail work at Best Buy and in restaurants helped, she says: "Property management is sales, relationship building and people skills."
She then moved to Cleveland and became the leasing and marketing manager for residential properties owned by the Detroit Shoreway Community Development Organization. That work, with low-income residents, was "much more fulfilling." "It's something that's always called to me," she says. "I've always been more of an activist for the underdog. I want to see reforms within our housing and welfare systems," which, she believes, "need to be more supportive." She is bothered by barriers low-income people hit when trying to better themselves. Some of these are housing barriers, owing to the current eviction crisis and "larger companies taking over neighborhoods where low-income people live."
She knew of Cogswell Hall from her Detroit Shoreway years, so after managing properties in Lakewood, Elyria and North Olmsted, she was delighted to hear of the opening here. "Getting to know the residents as individuals has been great," she says. "They have backgrounds you might not imagine when you think of someone who is dealing with the challenges they face." Among those she has gotten to know after only a month on the job are a former jazz musician, a former motorcyclist, someone with a son and teenage granddaughter he's proud of, and someone who had interesting growing-up years with a family from which he is now estranged. "To the state and federal governments, everybody is a number and a series of forms," Paula says. "It's good to see them in a different light, and be able to have conversations and show them the dignity and respect they deserve."
Paula is certified by federal and state agencies to assess the income and assets of residents and applicants to make sure they qualify for the low-income housing Cogswell Hall provides. She also has Ohio Supreme Court certification as a mediator and experience in mediating landlord-tenant disputes. Working with Cogswell's Supportive Services staff, Paula has just started offering voluntary mediation for residents. "They can sign up for this confidential process if they want to work through a conflict with another resident," she says. In these hour-long sessions, residents are encouraged to come up with problem-solving action plans and agreements. Paula plays a neutral role, and the residents may also invite someone from Supportive Services to attend. "I believe in the power of communication and what can be solved when people sit down together and are able to be heard."