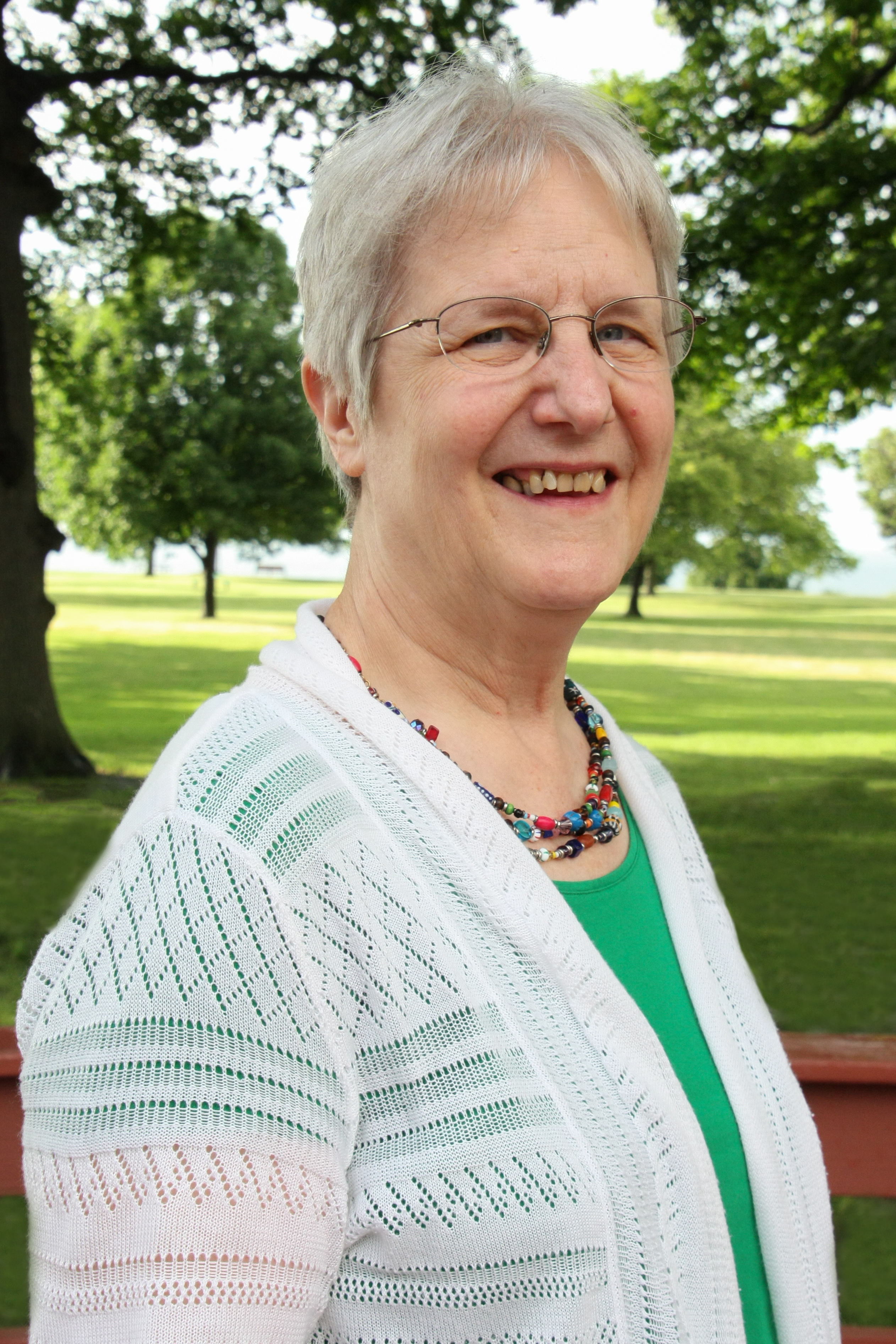 Cogswell Hall Executive Director Diana Cyganovich will retire June 30 after nearly four decades of advocating with and for low-income adults, domestic-violence victims, young people and families.
As executive director since 2002, Cyganovich led years of expansion and professionalization at the residence for low-income people with disabling conditions. Before that she practiced law, led Templum (now part of the Domestic Violence and Child Advocacy Center) and worked in other positions serving victims of rape and abuse.
Cogswell Hall is completing an overall strategic planning process that will inform the search to replace Cyganovich, said William J. Culbertson, president of its board of directors. In 2018 she told the board of her retirement plans to aid the broader planning process, Culbertson said.
Under Cyganovich's leadership, Cogswell Hall completed a transition from an older, more informal way of operating into a standard nonprofit organization with an executive and other full and part-time professional and administrative staff. She oversaw fundraising for and completion of an $8 million renovation and expansion. This increased capacity from 30 women housed in convent-style rooms with common bathrooms to 41 women and men in larger single rooms with private bathrooms. It added common spaces for residents and more supportive services.
"Diana brought remarkable skills with her to Cogswell Hall," said Dr. Candi Clouse, Cogswell's board president from 2009 to 2012 and now director of Cleveland State University's Center for Community Planning and Development. "In addition to her law and social work background, she was a strong executive with a knack for the business side of running a nonprofit. She understood the residents, their needs and the complex journeys that brought them to Cogswell Hall. At the same time, she has a thorough command of budgets, funding sources, investments, contracts, human resources, client programs – really, everything you need to keep an organization healthy. Cogswell Hall would not have accomplished its impressive renovation and expansion at all, let alone with such strength and stability, without the multi-skilled leadership we received from Diana."
 "She was clearly the right person for the job," said Hilary Schickler, board president from 2004 to 2008. "When she came to us, we were facing some hard decisions concerning the organization and the future of the building. We had had a live-in manager who had left. We had a building that needed a lot mechanical work that could not easily be done with the population there. The organization really needed to make some decisions – were we married to that building or not? If not, what would the future be? We even considered closing the building, selling it and giving out scholarships.
"Clearly, through her leadership and dedication, from answering calls in the middle of the night when the fire alarm went off, to meeting with bank and foundation officials, to pulling together the whole tax credit project – she was involved in every aspect. What I am most proud of is the whole process of saving the organization and saving the building, creatively adapting the building to current needs, with no debt. That's just amazing to me. She shepherded that whole process. It really was a group effort, and we were strategic. But we were just a volunteer board. Without the strong staff work she provided, we never would have gotten to where we needed to be."
After earning a law degree and a master's in social services administration from Case Western Reserve University, Cyganovich began her career in 1981 with five years of law practice, specializing in juvenile and family matters. Then she moved to the nonprofit world. She developed and managed the first legal advocacy program at Templum, serving victims of domestic violence, from 1986 to 1994. She was Executive Director there from 1994 to 1999, expanding programs to include a supervised visitation center. She then worked for the Cleveland Rape Crisis Center and the Ohio Domestic Violence Network before coming to Cogswell Hall.
Born in Candor, N.Y., Cyganovich earned her undergraduate degree in social work and political science from the State University of New York at Albany. She and her husband, David Heil, have lived in the Detroit Shoreway neighborhood for 34 years.
"Diana is not one who keeps the status quo, as she seeks to build, expand, connect, change and improve," said Linda Dooley Johanek, who worked at the Domestic Violence and Child Advocacy Center for 22 years and was its CEO for nine years – and lives in the same neighborhood. "Her passion helps change systems and organizations, and her heart changes individual lives – always serving others."
"Cogswell Hall has benefitted tremendously from the steady hand of Diana Cyganovich as executive director," Culbertson said. "Her tenure has been characterized by exemplary leadership, wisdom and an unrelenting focus on the residents of Cogswell Hall. The time has come, however, for the next chapter for Diana. It is a bittersweet time for me personally, but the residents, staff and board join me in wishing Diana the best and give heartfelt thanks for her selfless dedication to Cogswell Hall."
She will be honored with the Helen Cogswell Award at Cogswell Hall's "Coming Home" fundraising gala on Saturday evening, Sept. 21, at the Bohemian National Hall in Cleveland's Slavic Village neighborhood. Tickets and information are in the events section at the Cogswell Hall website, https://cogswellhall.org/our-events/cominghome2019.html.
"Although the director frequently gets all the credit for the accomplishments, all the growth and expansion at Cogswell Hall was truly a collective effort," Cyganovich said. "We would never have been successful without the contributions of staff, board, community volunteers, donors, friends, partners, and residents.  I thank all who worked with me in making these last seventeen years an amazing journey."