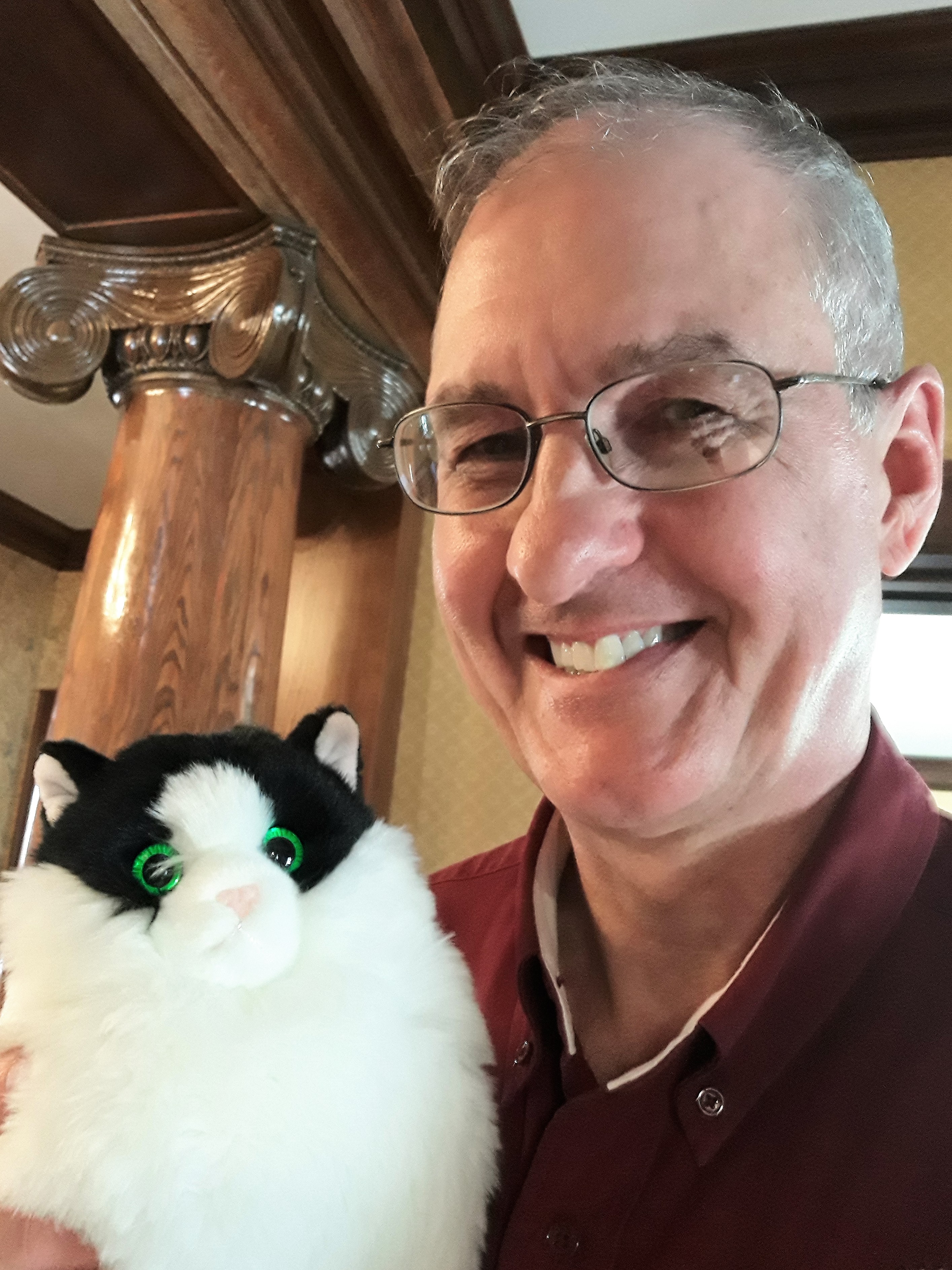 It's a little more emotional than I had anticipated it would be, this last day of work at Cogswell Hall. Yesterday the staff and residents threw me a lovely ice-cream-and-brownies sendoff in the Community Room, including a card with a "good luck" horseshoe on it. Residents have been stopping by my office, too. Their greetings were warm and sincere when I arrived here in December 2015. Their farewells have been like that this week. That sincerity shines through despite the difficulties they have faced in life, and maybe precisely because of them
For three-and-a-half years -- that is, for about 2 percent of Cogswell Hall's 141-year history -- it has been my rare privilege to raise funds for and tell the story of this place's remarkable mission. Being part of an institution that has done so much good for so many people for so very long has been good for my soul. The waiting list alone tells you how highly people think of this home for low-income adults with disabling conditions and how great the need is for this kind of not-for-profit, permanent, supportive housing.
I am impressed by the staff that does the day-to-day work that makes this place a home: cooking, housekeeping, social work, landlord-tenant details, finances, administration, and building-and-grounds maintenance. There's no big paycheck in it for these colleagues. They're in it because they're good at what they do. They care enough about helping people to make it their daily work. And make no mistake, it is hard work. Our residents may have great gifts but they also have difficult challenges -- mental illness and difficulties with social adjustments, to name just two. These resident difficulties present challenges to the people who work here, too. My colleagues manage their human reactions with professionalism, caring, patience and forbearance. My hat is off to each of them.
I especially appreciated two close colleagues in the development and marketing work here. Katie Ramunni was here when I got here, showed me the ropes and was a valued partner in shifts we made in some of Cogswell Hall's communications. She left in 2017 for a communications post at Cuyahoga Community College. Her successor, Sakina Kapasi, is as organized and creative an associate as I've ever worked with in my long nonprofit career. She handled a ton of detail work with grace -- data entry, event preparation, meeting materials and more -- while also coming up with fun things like our current Cogs the Cat Instagram account and other communiques. (That's me in the picture with our plush version of Cogs.) We said goodbye to Sakina on May 5 as she moved on to new work with Cleveland-based MedWish International. I know Katie and Sakina share my high regard for Cogswell Hall.
And, of course, I am grateful to Executive Director Diana Cyganovich for hiring me, for her leadership and for her support. Cogswell Hall owes a great deal to Diana for the strength of its mission and its strong financial position. It has been good to work with her. Read all about her here. I can tell that the Board of Directors, under the leadership of President Bill Culbertson and Strategic Planning chair Gail Bisesi, is coming close to decisions on a direction that will keep Cogswell Hall strong and vital for decades to come. Those decisions will inform how Diana's role will be filled after her June 30 retirement.
And to all the volunteers here, thank you for our devotion and support: Board and committee members (especially Coming Home chair Corinne Hurley and Development and Marketing chair Amy Bird); regulars like Rob Ball and Perry Cramer at the front desk, Jen Ryder in CogsMart, and Tom Sear in the kitchen; AARP participants like our current receptionist, Nancy Werner; and many more.
My predecessor, Cindy Rios, is coming in a day a week to pick up some of the work that Sakina and I have been doing, and Diana will soon add more help to the department. Meantime, if you want to make a gift or volunteer, send an email to development@cogswellhall.org and you'll get the help you need.
I now move on to full-time work in news and information with the national ministries of the United Church of Christ, based in downtown Cleveland. I'm delighted with that new position and yet sad to leave Cogswell Hall. Because society needs more of all of this. More housing and support for people in need, in green buildings no less. A system to make this work attractive to more people. More community. More warmth and sincerity. I have glimpsed it here. It is possible.
Thank you, Dear Reader, for supporting Cogswell Hall. Please keep it up. It is a great place to call home. Grace and peace to you.