Cogswell Hall & The Up Side of Downs invite you to:
'Intelligent Lives': Challenging myths about intellectual disabilities
a conversation with filmmaker Dan Habib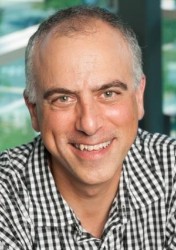 Date: Monday, April 9  
Time: 7:00 pm (doors open at 6:30 pm) 
Location: Cogswell Hall, 7200 Franklin Blvd
Cost: Free and open to the public
      *only 60 seats available, please register below to guarantee admission 
Dan Habib is the creator of the award-winning documentary films Including Samuel, Who Cares About Kelsey?, Mr. Connolly Has ALS, and many other short films on disability-related topics. Habib is a filmmaker at the University of New Hampshire's Institute on Disability. His newest documentary, Intelligent Lives, which examines our society's narrow perceptions of intelligence, will premiere at the 42nd Cleveland International Film Festival on April 10, 2018.
Cogswell Hall & The Up Side of Downs are proud community partners of Intelligent Lives at the Cleveland International Film Festival. For more information and to buy tickets visit: https://www.clevelandfilm.org/films/2018/intelligent-lives
Use promo code: COGS for $2 off any CIFF42 ticket purchase
---